---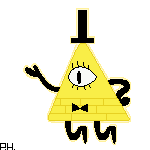 Welcome to my message wall! If you have a question or a request, or are just here for a chat, just ask below, there's plenty of space. Just don't stay too long though, here be dragons... or something.You can ask me anything to do with the chatroom - I'm an expert on chat hacks and the such.
---

Give Kudos to this message
You've given this message Kudos!
See who gave Kudos to this message
Community content is available under
CC-BY-SA
unless otherwise noted.