| | |
| --- | --- |
| | Tale of Diep (ToD) is no longer under active development as a derivative of Diep.io and remains here as an archive, though spin-offs such as The Extended Tale of Diep remain active. For info on the successor to Tale of Diep, now an independent work called "A Tale Where Nothing Matters", visit its Discord server here. |
Realm Bosses are a classification of Boss that spawns in The Tale of Diep. As the name implies, they spawn exclusively in The Realm and its areas. They can range from easy to difficult, but it ultimately depends on the area of The Realm the boss spawns in.
Realm Bosses usually spawn randomly and without warning, their spawning not being alerted to at all except by those who find them. Players of course can call for assistance thereafter. Each area usually has three or more Realm Bosses, not counting the Tank Empire, which is a mainly passive zone.
The page is still heavily work in progress.
Realm Bosses
Melancholy Forest
Somber Falls
Illumina Goliath
Cavern Fiend
Mother Moonhand
Toil Ridge
Vallard Wastes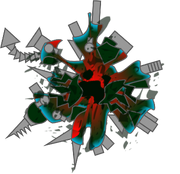 Sanctus the Blind
Mistress Cadavera
Paradigm Dunes
The Hand of the Dunes
Runic Husk
Wintercrest
The Forgotten King
Banished Three
Shattered Coast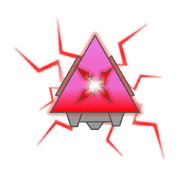 Captain Chromehook
Avarice
Neverest Mountains
Aerobian Phantom
Giga-Droid
Allgazer
Herald of the Altar
Desolate Plains
Honorable of the High Order
The Begotten
Cinder Ancient
Scourge of the Crimson Sky
Community content is available under
CC-BY-SA
unless otherwise noted.