sandboz
                                                   ____
 ____                  _____      _         _     (_   \
|   _)_   _ ___  __ __|  _  ) ___| |  ___ _| |_     \\  \
 \ \ | | | |   \/  )  /    < /   |  \/   (_   _)     ))  )
 _\ \| |_| | | / _/| ||  _  |  | | | \ | | | |       // /
(____|____/|  /|___|_||_| \_|___/|___/___/ |_|      //_/ boi
           |_|

Self-made — feel free to request even though I'm not all that good
:P Sandbox: Aka Post your shit HERE :3
Put any Banana Stuff here! I don't mind any of it as long as you don't break rules. Have fun!
Put Stuff Below This Road!
---
---
Trump = Illuminati Leader Confirmed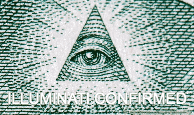 AL

L

 H

AI

L

 THE

 T

OT

MG

 09:54, November 12, 2016 (UTC)

Robots junk that he dumped ere.
hellos- jo- i mean... robotguy39. (0_0) talking... wait, how do you not break rules... cause, this is like spamming... meh. banananana!
lalalalalalala hi superrobot lalalalalala XD square+rainbowfrog lololololololololololololololololololololololololol... yea, i gotta write something. i'm sooooooooooooo bored.... yea.... wonder if anyones ever gonna read this... whistles in dbdnfenifr4in... nngggahahahhhahrrrnrfgrebrhhg. ssooooo bored. Hey, you know i'm a clown? a real one? huh? almost no one knows that. and i'm scared of fnaf. man, i could write about the pshycological terms of the brain. SO MAHCH ZOMBIESS
Stuff Underslime left in here
Lol i just killed a guy off-screen...
-OH GAWD NO TEH RAMMERS ARE COMING
Y u no stop using AC in sandbox ;-;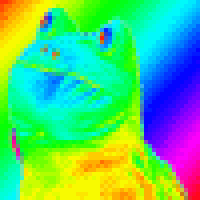 BANANA! CAN I somehow try to make my name a different colooor MLD/AFF
LOOL
STUFF THAT AN WANDERING FOX LEFT THERE
== I just saw an pure black banana on meh table just now ~~~~Kuro

==

#REKT
HELLO ME IS AN IDIOT

Gradienty!

MrBeast6000
-UW
-sm
Welcome to da
◊Banana Farm of Ideas◊!
Sup, I'm Tigerleap from CR wiki. Been a longtime, huh?
Diep Was Here
cuz I sed so
-oh and sub to mr beast. HE COUNTED TO 300,000
PKMNq
i like krabby patties
HEEP what just happened?
I AM A SHINY TYPE: NULL RESPECT ME YOU'RE A ROBOT YES I DON'T CARE I'M A BIRD/DRAGON/FISH/LION/BUFFALO I AM WAY BETTER THAN YOU.
DjaldjakrbwkdjsnDjaldjakrbwkdjsnDjaldjakrbwkdjsnDjaldjakrbwkdjsnDjaldjakrbwkdjsnDjaldjakrbwkdjsnDjaldjakrbwkdjsnDjaldjakrbwkdjsnDjaldjakrbwkdjsnDjaldjakrbwkdjsnDjaldjakrbwkdjsnDjaldjakrbwkdjsnDjaldjakrbwkdjsnDjaldjakrbwkdjsnDjaldjakrbwkdjsnDjaldjakrbwkdjsnDjaldjakrbwkdjsnDjaldjakrbwkdjsnDjaldjakrbwkdjsnDjaldjakrbwkdjsnDjaldjakrbwkdjsnDjaldjakrbwkdjsnDjaldjakrbwkdjsnDjaldjakrbwkdjsnDjaldjakrbwkdjsnDjaldjakrbwkdjsnDjaldjakrbwkdjsnDjaldjakrbwkdjsnDjaldjakrbwkdjsnDjaldjakrbwkdjsnDjaldjakrbwkdjsnDjaldjakrbwkdjsnDjaldjakrbwkdjsnDjaldjakrbwkdjsnDjaldjakrbwkdjsnDjaldjakrbwkdjsnDjaldjakrbwkdjsnDjaldjakrbwkdjsnDjaldjakrbwkdjsnDjaldjakrbwkdjsnDjaldjakrbwkdjsnDjaldjakrbwkdjsnDjaldjakrbwkdjsnDjaldjakrbwkdjsnDjaldjakrbwkdjsn
Word dump from a certain cat...
This text is supar smol
404 error message not found
UBUNTOOOOOOOOOOOOOOOOOOOOO RRRRRRRRRRRRRRRRRRRRRR DjaldjakrbwkdjsnDjaldjakrbwkdjsn
I exist...
WORKDNAJSDANKOSDXANSKX
Gimme a snack. This is tiring.
SUPAR
v
Something boi
test
KEWL CATEGORIEZ
This article contains unsourced, possibly misleading information.
Take everything you read with a grain of salt!
gjsdklgnveriniofwgjhijgigrejgfkbjfklbfdgbnrtjkgnjkewntknektjrji2o3jiowejfdklfvjd;lkdflvmkretesgirioyj54ioe
Test
diep.io
ehehehehe...
Banarama's Orphanage for Pretty Colours
| | | |
| --- | --- | --- |
| | | This template has been adopted by a Mothership, namely Banarama. The adoption is probably permanent, unless she revokes the adoption. |
| | | |
| --- | --- | --- |
| | "This nest is my property!" | This very nice template is authored by Banarama. Please do not abduct or disembowel it without her permission. |
DEFAULTICA
tabber
hello
style="color:rgb(255,0,0);">HELLO I AM:</span>hello I is an idiot<span
Wanna see something cool?
( ͡| ͜' ͡| )
here is a fun fact: this tank is extremely op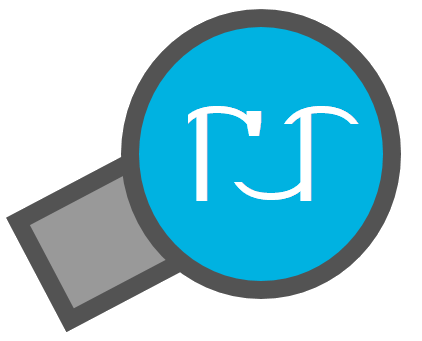 HEPI TANK >>>>>>>>>>> ARENA CLOSER
one more note: i'll use this page as a sandbox in case community test dies
Community content is available under
CC-BY-SA
unless otherwise noted.