Line 13:
Line 13:
 

{{Hidden

 

{{Hidden

 

|size = 20px

 

|size = 20px

−

|title = Conceptions

+

|title =

 

|fw = bold

 

|fw = bold

 

|content =

 

|content =

 
⚫
−

{{TTWNav}}}}

 
 
⚫
 
⚫
 
⚫
 
⚫
 
⚫
 
⚫
 
⚫
 
⚫
 
⚫
 
⚫
 
⚫
 
⚫
 
⚫
 
⚫
 

{{Hidden

 

{{Hidden

 

|size = 20px

 

|size = 20px

 
+

|title = Diep/Arras stuff

−

|title = Friends, Allies and Honoured People (In alphabetical order)

 
−

|fw = bold

 
−

|content =

 
−

*4L01510 1337 (F)

 
−

*ArenaCloser1337 (FH)

 
⚫
 
⚫
 
⚫
 
⚫
 
⚫
 
⚫
 
⚫
 
⚫
 
−

*Joris Adank (F)

 
⚫
 
−

*MrMewshmallow (H)

 
⚫
 
−

*Radium212 (FA)

 
−

*Skye Sim (FH)

 
−

*Tacocat247 (F)

 
−

*TBOO-Y (F)

 
⚫
 
⚫
 
⚫
 
−

*The named BOSS (F)

 
−

*TOTMGsROCK (FH)

 
⚫
 
−

*Utkar22 (A)

 
⚫
 
−

{{Hidden

 
−

|size = 20px

 
−

|title = Notable Events (Diep.io)

 
 

|fw = bold

 

|fw = bold

 

|content =

 

|content =

 

[[File:TidalHighscore.png|thumb|200px|For reference.]]

 

[[File:TidalHighscore.png|thumb|200px|For reference.]]

−

*High score: 247176 via Octo Tank, 2 teams, leaderboard #2, died to ram Annihilator.

+

* score: 247176 via Octo Tank, 2 teams, leaderboard #2, died to ram Annihilator.

 

*Saw a 2 Teams server close.

 

*Saw a 2 Teams server close.

−

*Saw a Green Square once. Killed it and got Shiny.}}

+

*Saw a Green Square once. Killed it and got Shiny.

 
+

*Saw and killed a ram Factory.

−

{{Hidden

 
 
⚫
−

|size = 20px

 
 
⚫
−

|title = Strange players I have seen (and possibly killed)

 
 
+

*Why do people even play Necromancers in Sandbox, besides for the sole purpose of turning into an AC?

−

|fw = bold

 
 
⚫
−

|content =

 
−

*A ram Factory. (Dead)

 
⚫
 
⚫
 
−

*Necromancers in Sandbox. (Octo gets them every time)

 
⚫
 
---
Revision as of 09:51, 22 June 2018
Welcome, visitor, to my profile, message wall and talk page. What brings you here?
Associates
Aufmerksam
Banarama
Captain Hayden
CoolestPip
Diepmon
DroneDestroyer
FallenBooster
Graviatar
Mr.BigWallOfText3
QUEEN AYSHA
Teamerz
The Archprophet
TheGoldenPatrik1
Ursuul
Zathsu
Diep/Arras stuff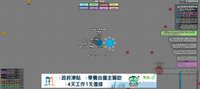 Diep high score: 247176 via Octo Tank, 2 teams, leaderboard #2, died to ram Annihilator.
Saw a 2 Teams server close.
Saw a Green Square once. Killed it and got Shiny.
Saw and killed a ram Factory.
Saw a ram Overlord. Some baby Twin stole my kill and proceeded to kill me as well.
Saw and killed a Smasher who, despite being on low health, tried to ram me, who was a hurricane Octo Tank.
Why do people even play Necromancers in Sandbox, besides for the sole purpose of turning into an AC?
Saw and killed a Tri-angle who did the same as the Smasher above.
Community content is available under
CC-BY-SA
unless otherwise noted.