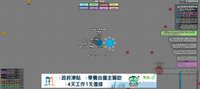 Welcome, visitor, to my profile, message wall and talk page. I am but a lowly student who mainly studies Biology, Chemistry, Physics, and Mathematics Module 2 (if you know what that is). Other interests include (but are not limited to) origami, Harry Potter, and Transformers. What brings you here?
To Do List
Get better grades in school.
Finish Strike Mode.
Revamp adopted pages.
Deal with Titanititan.
Quit EToD once and for all, now that ATWNM is a thing.
Get a girlfriend... just kidding, that isn't happening anytime soon...?
Important Stuff
Close Associates